How to Use Clear Roll up Banners for Keeping Your Business Safe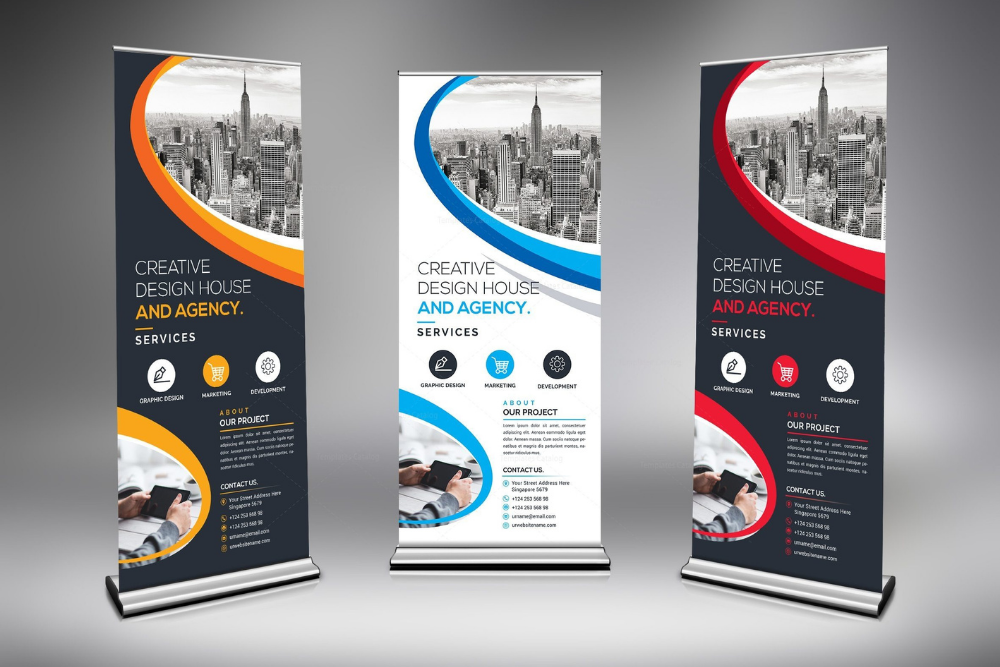 December 17, 2020
If you are running a business, it is your responsibility to protect your customers and employees and safeguard them from the coronavirus.
Clear Roll up Banners are cheap, reliable, and practical options for maintaining a healthy workplace. These banners help to partition areas at your workplace while allowing the light to enter.
They do not make the entire area closed off and claustrophobic since they enable you to see through them, being transparent. They are made from high-quality PVC material and stop airborne droplets bearing harmful microorganisms from entering, thereby preventing infection spread.
Clear Roll up Banners are non-intrusive and help maintain social distancing in crowded business places. Using these banners will help run your business profitably while shielding your customers and staff from pathogens in these difficult times.
If you are a business owner with a conscience, you need to consider investing in it for your enterprise.
Some ways in which Clear
 

Roll up

 

Banners are being used currently

Below are some examples of business establishments that use it to keep their staff and guests safe and happy:
Restaurants:
Most of the restaurants and bars reopened in the UK in July after the lockdown, and people started visiting them in large numbers.

These establishments began using roll up banners so that they would run profitably while maintaining the necessary safety norms.

The banners help keep customers safe from infection by serving as a protective barrier between tables where it is difficult to maintain a safe distance between people.

Using such banners has become very popular, especially in small eateries and cafes. The transparent roll up banners made of clear PVC maintains safety while providing sufficient lighting and ventilation, thus enabling customers to enjoy their dining experience.

Hair and Beauty salons:
They are also popularly used by hairdressers and beauty salons. In salons, chairs are situated close to each other, making it difficult to maintain a safe distance between customers.

The banners act as a protective barrier between the chairs and thus, safeguards the customers. Since they are see-through, the banners also maintain customer experience by allowing them to have friendly chats with each other while getting a haircut or beauty treatment. The banners can also be wiped clean thoroughly, thus providing customers with an additional level of safety.

Gyms:
In August, gyms restarted in the UK under strict mandatory conditions that there would be social distancing and safety measures in place.

Gym owners are placing all the gym equipment separate from the others, have limited the number of people entering, and frequently maintain the equipment's thorough cleaning.

The banners are placed between each workout zone, thereby providing added protection to gym members from airborne contaminants since wearing a mask is not possible all the time. Another benefit of using the banners is that they can be entirely disinfected frequently.

Waiting rooms:
The waiting rooms of dentists and GPs are high-risk places for vulnerable patients. Its set up in these rooms act as protective shields for people waiting for their appointments.

Most of these waiting rooms contain rows of chairs, making it easy to separate them using the banners. The transparent banners also help ease the tension and claustrophobia in these waiting rooms since they don't affect the patients' view besides providing sufficient lighting. It helps the patients pass their waiting time more pleasantly.

Offices:
Roll up Banners

 

provide cost-effective and trustworthy protection for their staff and customers against airborne pathogens for business owners.

These banners are very effective in reception areas, which are often frequented by customers. The banners are lightweight and can be moved and installed anywhere in different areas of the office.

They act as safety shields against infected droplets. They also protect the firm's employees by separating them from other staff members. Meetings are a necessary part of a business and are unavoidable.

The best way to safely conduct meetings is to use roll up banners as safety barriers so that members can easily interact and communicate with each other. Another advantage of these banners is they are washable and can be disinfected easily and reused.

Queuing areas in departmental stores:
In large stores, where customers have to queue up for payment after making their purchases, clear banners act as large protective screens separating people from one another.

In this way, social distancing is easily maintained, and the customer also feels safe to shop inside the store. The use of clear roll up banners removes the apprehensions in the customers' minds about visiting the stores for their purchases.

Schools:
Schools are reopening, and it is essential to make them safe and friendly for children, teachers, and other staff members. Clear

 

Roll up

 

banners protect children by preventing them from mingling with students in other sections or classes.

The banners help create a safe partition while allowing children to view the students in other classes and preventing them from feeling isolated. Canteens or lunchrooms can also be protected with banners to maintain proper distancing between students while eating.
It is evident that Clear Roll up Banners are simple, cheap, and yet highly-effective tools that help you to run your business profitably while maintaining a safe environment for visiting customers and employees.
They provide safety against the coronavirus while at the same time providing a positive experience for customers. You also need to use business signage as part of your marketing strategy since signs convey information to customers and people passing by about your business. It also helps create brand awareness in peoples' minds and boosts sales and revenues.
Safety comes first during this Covid-19 pandemic, and it would be wise to protect your staff and customers from infection using Clear Roll up Banners, while maintaining a welcoming atmosphere at your business premises.