New RGB LED Sign installed for Hornchurch-based Firework Shop – Lets Party Fireworks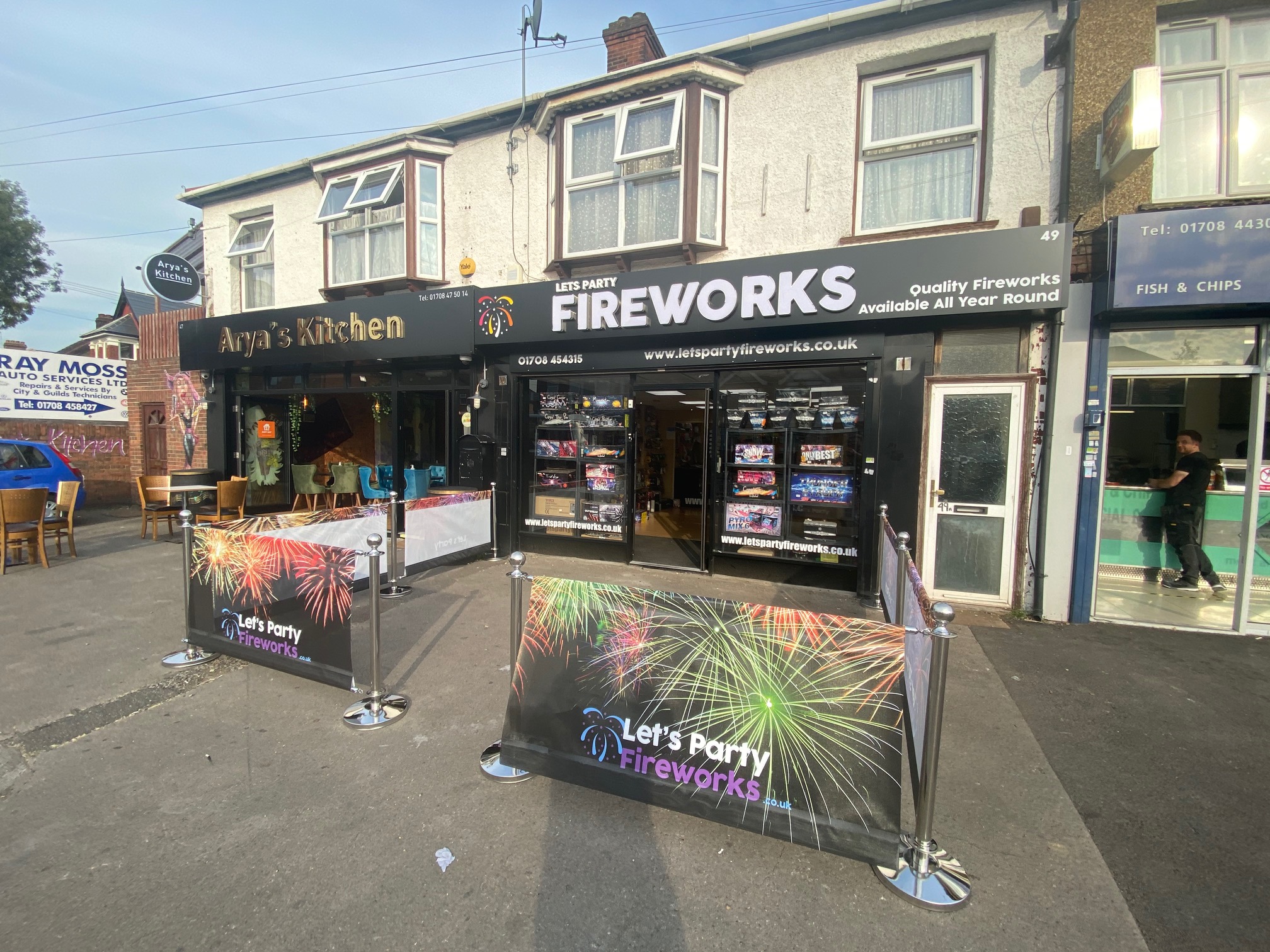 September 29, 2020
Lets Party Fireworks wanted something that would fit in with their brand, as well as being eye-catching. With the majority of their trade coming in the evenings of winter months – they wanted something that would stand out in the dark.
Glen Brown, owner of Lets Party Fireworks said "The process with 1 Stop Signs was very easy from the word go. We phoned up and gave an idea of what we wanted, and the guys sent over some ideas pretty much straight away."
"The whole process from making the initial phone call, to having it installed was only about two weeks – which is amazing considering the quality of the work that has been completed!"
"We loved using 1StopSigns, as the team were so friendly and efficient from start to finish – and we would not hesitate to use them for any sign making or printing we need in future."
The new sign is now installed for all to see, so head down to Lets Party Fireworks in Hornchurch to check it out in all its glory!