Things to Consider When Printing Your Own Booklet or Brochure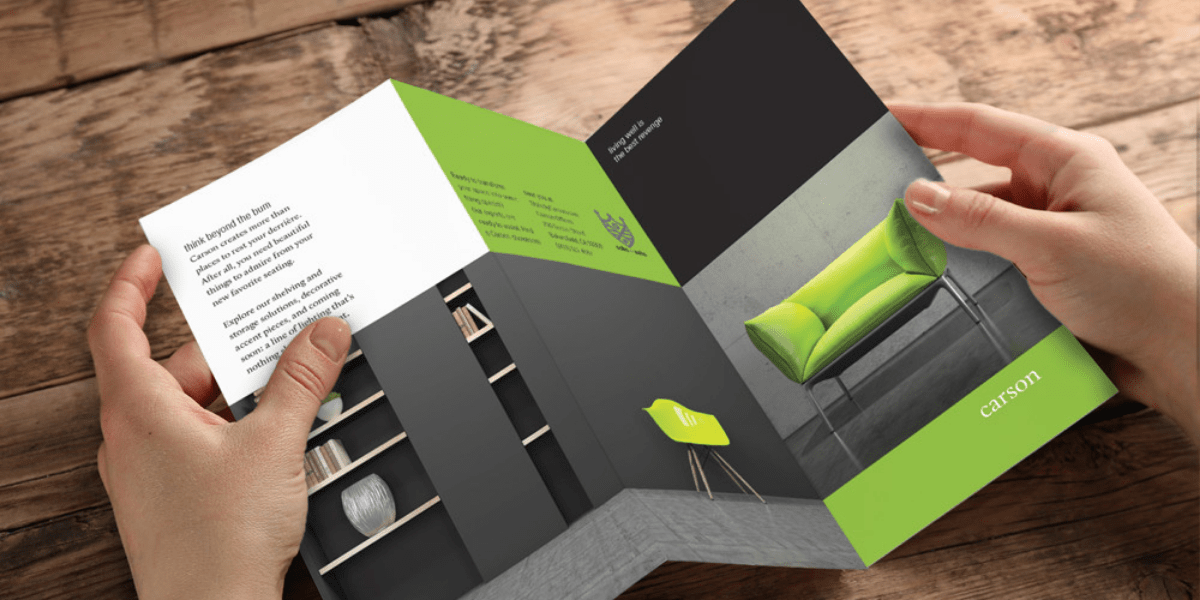 October 14, 2020
Brochures or booklets are very significant to promote, communicate, and showcase your products and services to the customers. It is an ideal way to share information and your professional message, so never rush!
Here we have a few points that you should consider while getting your professional brochure or booklet printed.
Without further adieu, let's dive straight in.
It's a no brainer to know that brochures are ideal for capturing the attention of potential customers. But if the booklet's purpose is not defined correctly, how will the customer figure out the cause?
Is the brochure for product showcasing? Is it to promote through an event guide? What is it for? While planning the brochure for your business, ALWAY outline whether you are persuading, selling, or just informing your customer through the brochure.
If you don't intend this effectively, the rest of the guide will almost be irrelevant-no matter how much thought you put into the size, shape, and length.
Keep content, design, and color on brand
If you love to give out detailed information about your business, there is no better marketing option other than a brochure. To put it in simple terms, it is a printed representation of your own business. Therefore it must hold the identity of your brand.
Take ownership of your booklets or brochures and make sure the content's tone matches your brand identity. Also, keep the colors in line with the rest of the promotional content.
You can (if you want to) experiment with fonts, graphics, and layout while designing and printing your brochure but don't go over-the-top and forget about the branding and other printing material of your website.
However, it can be a daunting task but enjoyable too! Try to keep the design and the content clean, original, and attractive. Readers are always attracted to the original content and try to keep them hooked within the pages.
If you're confused about which size should be ideal for your booklet or brochure, try to consider the information that you want to portray through it.
If you want a platform where you want to portray stories and services while keeping space to be creative-magazine printing can be an excellent option to try.
If you want a brochure where you wish to include many texts like corporate brochures, go for large booklets. It will help to disperse the information effectively along with the surrounding images.
The popularity of square and DL are in high demand. Businesses are aimed at creating better and memorable brochures that won't be overlooked by customers.
Make sure you use the right template, depending on the size of your brochure. There are times when designs and templates don't look bad on the computer screen until printed. Therefore you must make sure you use the correct one during the designing stage and use your space effectively.
Quality photos will never let you down
We are not saying that you "must" hire professional photographers (because we know they can be pricey), but if you can, good for you!
In case you want to work with images from the web, make sure you download images that have a good resolution and transfer to print well. Remember, a bad or low-quality image can ruin the whole look of the brochure within seconds.
There are many resources online that offer royalty-free stock photos, and you can take full advantage of them.
Don't forget the border and bleeds
We cannot stress this point enough (and you would agree too!). To avoid such mishaps, ALWAYS make sure that there is a 5mm border (also known as safe area) to prevent white lines on the final page. The buffer area or the safe area will help to maintain the quality of the printed brochure.
Stapled or perfect-bound?
Though both options can help to promote business information efficiently, they have slightly different looks for different purposes.
If you are not sure about which binds you should opt for, do some research and analyze which style appeals to you the best!
However, we will help you with the general idea of these two types to better understand. If you want a professional and a neat brochure look, go for stapled booklets. They have a simple bound and are efficient in larger and smaller runs of pages.
Perfect-bound booklets are the best choice for larger page runs and they have a sturdy and robust bind to the spine.
Nothing better than being original!
We know it sounds cliché! But don't be surprised if your duplicated boring booklets are of no use.
To get better booklets and brochure ideas and inspiration, browse online to come across ideas and inspirations and include your own creativity and the feature that makes your company unique and stand out from the rest.
Proofing, proofing, and more proofing
Your readers will pick grammatical mistakes, rushed formatting, and clumsy wordings in a flash- therefore, make sure your printed brochure and booklet are flawless. Proofing is just as important as quality content and images, and you cannot afford to overlook this part.
In case you're not able to hire any professional proofreader, take help from family, friends, and colleagues.
Our advice would be to go beyond the copy and get an outsider to add their reviews. Before sending it off to printing, you must make sure that the images and the text mesh well and give your brochure an overall-quality look.
Conclusion
A good quality brochure and booklet can do wonder for your business. Take full advantage of this article and make sure you follow the tips mentioned here.
Hope you find this article helpful! Thanks for reading!