Top Benefits of using Roll-up banners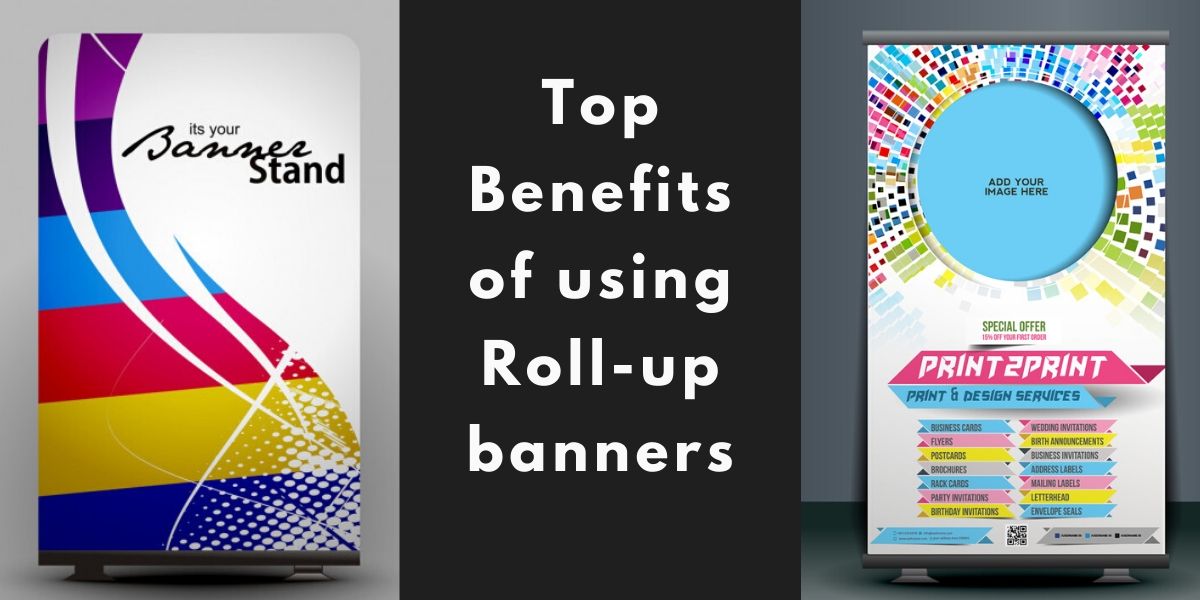 February 24, 2020
Roll-up banners are excellent marketing tools and are commonly used in places, such as shopping malls, exhibitions, and other sites.
They are perfect for your business on account of their visibility and also because they consume very little space. They provide quick information about your products or services and can be used to attract customers and buy your product or use your services.
Many same-day roll-up banners are available easily, which can be used effectively for marketing. There are many roll-up banners printing London firms, and you can choose the best one among them. Many of them have the facility of same day printing, which would be very convenient for you.
Tips for a Good-Quality Roll-Up Banner:
Following are the tips which will help you make a top-notch quality roll-up banner:
It should contain the company logo at the top, or any other significant information, as that is the first place where people look at
You should use only images that have a high resolution so that they are clear to read
Use attractive colours to make the banner more appealing and to attract attention to specific information
There needs to be a proper use of text and space, and a good-quality font style should be used
Select the right size for your banner as per your requirement
Place it appropriately to get the maximum benefits
Some of the places where roll-up banners are used are:
The reception area in offices
At events like conferences or trade fairs
Areas where people are found queuing
In waiting rooms of services, such as salons
In shopping complexes or departmental stores
Here are the top reasons that will make you buy your roll-up banner right now
Roll-up banners are a popular tool because they can be used in numerous ways, and they provide various benefits. Some of the main benefits of using roll-up banners are:
They are very convenient to use:
Roll-up banners are very easy to assemble when compared to other types of display. Anyone in your office can easily use them.Same day roll-up banners are very convenient to use at short notices when urgently required. You only need to roll them out when required and roll them back again after use. They are very cost-effective and are excellent for creating a good impact in a short time.
They are portable:
Roll-up banners are handy to use and can easily be moved to any place since they are lightweight. You can easily carry them in your hand or use your car to move them to another location. They can be placed wherever you feel they can create an impact.You do not need any material to install them or require the assistance of any technical person. They can also be stored in your office easily when not needed and can be reassembled whenever required.
They consume very little space:
Roll-up banners can create a huge impact on your products and services at low costs and by using minimum space.They are convenient to store and can fit easily into any space. They are the most flexible to use and also utilize the least space when compared to other display options.
More value for money:
Roll-up banners can be used repeatedly, and they have more lasting power when compared to other marketing methods, such as television or newspaper advertisements. They are not dependent on time and have more repeat value.They provide you with more value for your investment than other advertising strategies. Since they can be used repeatedly, they are most suitable for your budget.
They are budget-friendly:
Same day roll-up banners are very affordable for you, especially if you are a start-up and cannot exceed your budget. Basic roll-up banners without additional fittings like lighting come at an affordable price.They are the ideal display tools for you, and they also do not cost anything to store and maintain. They have a longer shelf life as compared to other methods.They are also timeless and do not lose their value after a certain period. If made in an eye-catching manner, roll-up banners can be utilized as many times as you need.
Roll-up banners are an excellent option if you are a small businessman or start-up who cannot spend too much on your initial advertising campaign.
You have several roll-up banners printing London that provide same-day printing, which is ideal for you. Attractive roll-up banners are unmatched options for advertising your brand, and they can positively impact your business.
You need to seriously consider roll-up banners for your marketing if you want to get the best returns on your investment.